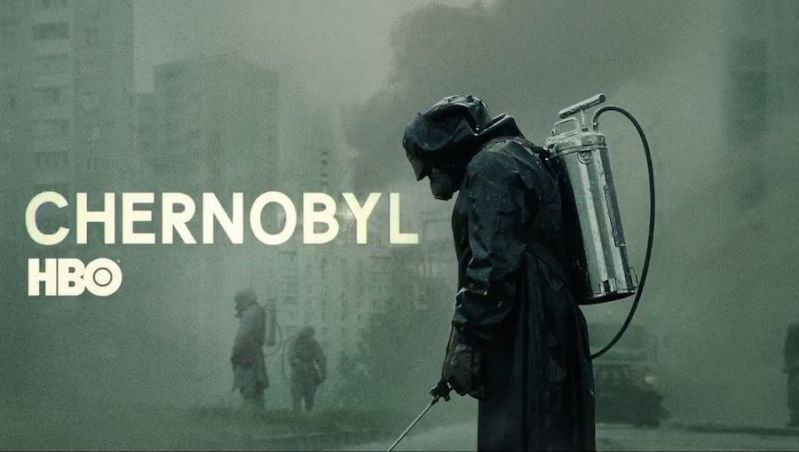 It's the bloody silence that has overwhelmed my mind after watching the HBO Web Series Chernobyl. It is morose, disheartening, nasty, frightening, upsetting & terrifying. Your heart fragments into pieces, watching every dark scene one after another.
Remarking my views on what happened in the soviet union will turn the post into a political one, so I consider sticking my judgment towards how I felt about the content.
Well, the primary aspect that makes Chernobyl outstanding is its faultless execution. The acting, directions and background score was all in poetic rhythm. The actors were truly masterclass. I hold reverence on the team, for casting such brilliance. They weren't only proficient but also looked almost the same, as the people involved actually in the incident of Chernobyl.
The stated facts and the climax of the Chernobyl are horrifying. The life of people portrayed in the film, the perception of an accident from the eyes of every living being and eventually it's execution, just Ingenious!
Truth is truth regardless of what we think, what all believe. The bizarre life of scientists, the idiotic mentality of humans chasing things for nothing can make the entire continent suffer. In the quest for truth, you realise, with among how few you persist. People just don't care what's within. They all want to live a joyous life. It's okay. It's Human. With such powerful affirmations, Chernobyl will slam hard things straight on your face.
Last but not the least, the fact that moved me in the series was, "you can't breathe with lies forever, though it's the matter of securing the country's highest civilian reward. You can't withstand a guilty feeling." It's true. This is good human stuff.
The numerous scenes directed in series, especially the one near coal mines, empty cities, villages and also the one's near reactor were saddening and terrific as well. But most critically it made the series exceptional. The series notably demonstrates the authentic human expressions, the genuine state of national emergency, the awareness of emotional intelligence.
Chernobyl can make you realise, in front of natural catastrophe, we are ants. The elements of nature under unfavourable environment may not penetrate your soul but can surely penetrate your heart with all coming seven generations.
Respect for the fighters of 1986.
Nuclear is safe. It ain't human race.